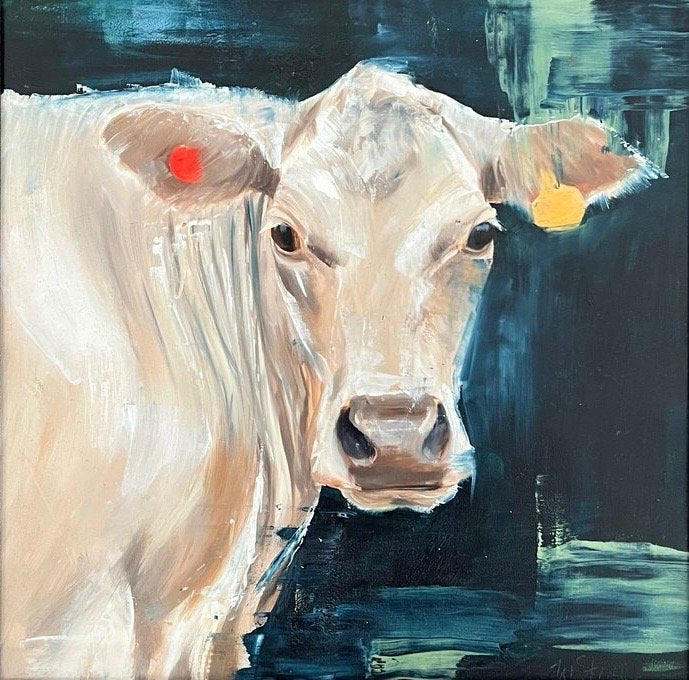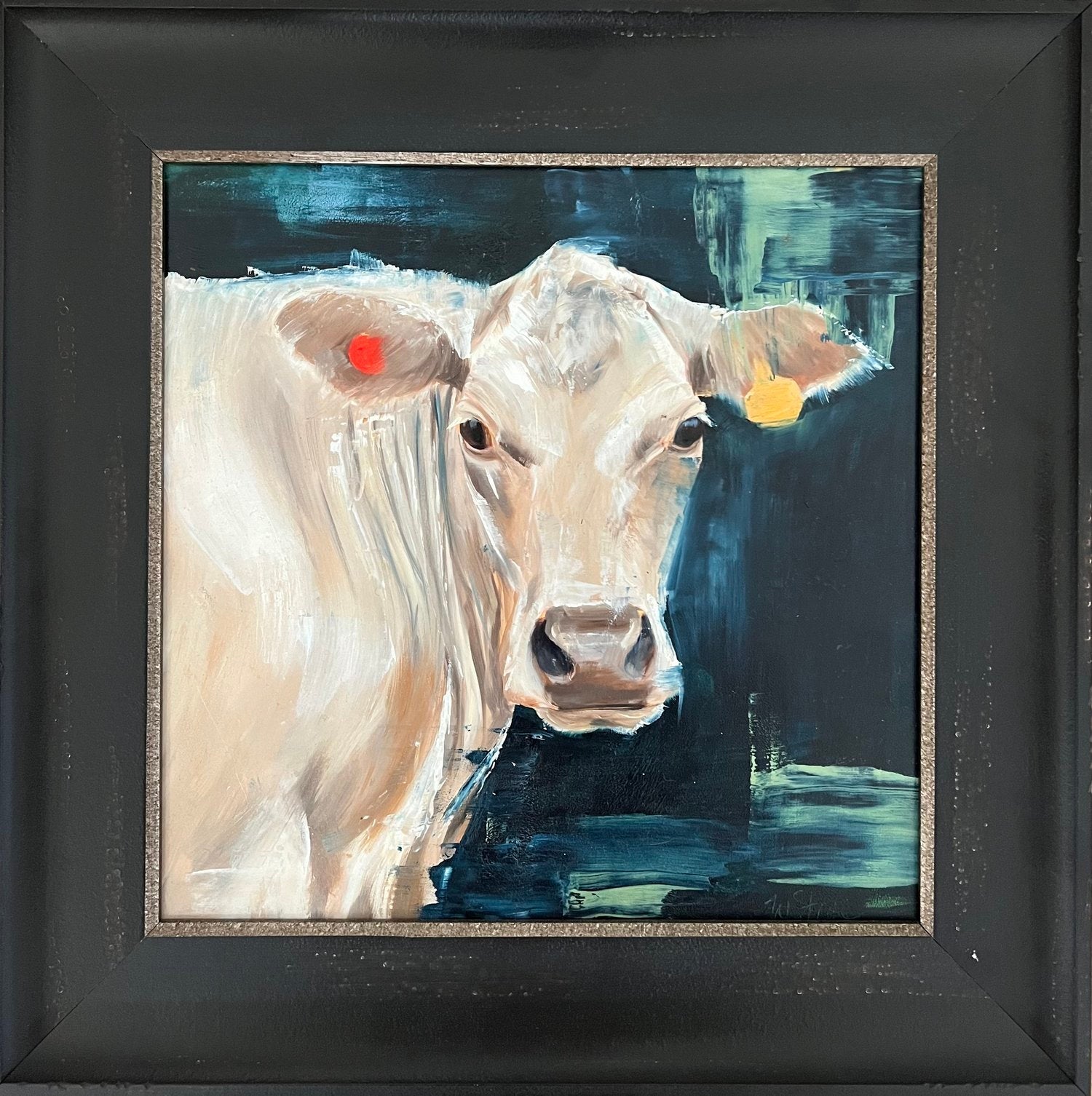 From The Cow Collection by Weatherly Stroh, a serene tan cow gazes gently at the viewer, its soulful eyes inviting a moment of peaceful contemplation.
Tan Moo
12" x 12" oil on panel. Framed in a black wooden frame with a silver accent.
Overall dimensions: 17" x 17". Email Weatherly with any questions.
Share