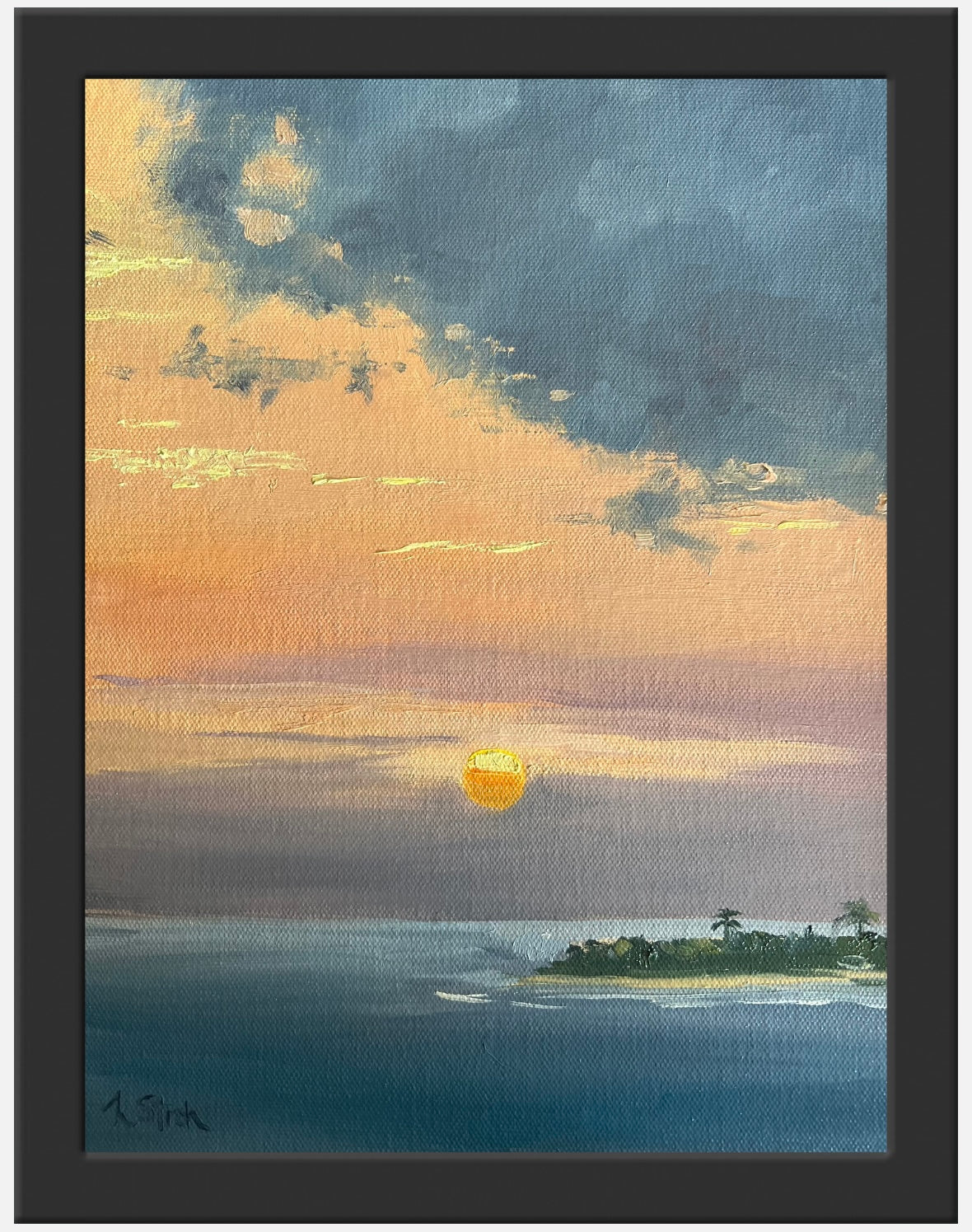 SUNSET IN PARADISE | 12 x 9
From The Landscape Collection by Weatherly Stroh, the sky is adorned with a brilliant palette of warm oranges, pinks, and purples, reflecting over the tranquil waters and creating a scene of tropical serenity.
Sunset in Paradise
12" x 9" oil on canvas panel. Framed in a natural wood floating frame.
Overall dimensions: 13" x 10". Email Weatherly with any questions.
Share