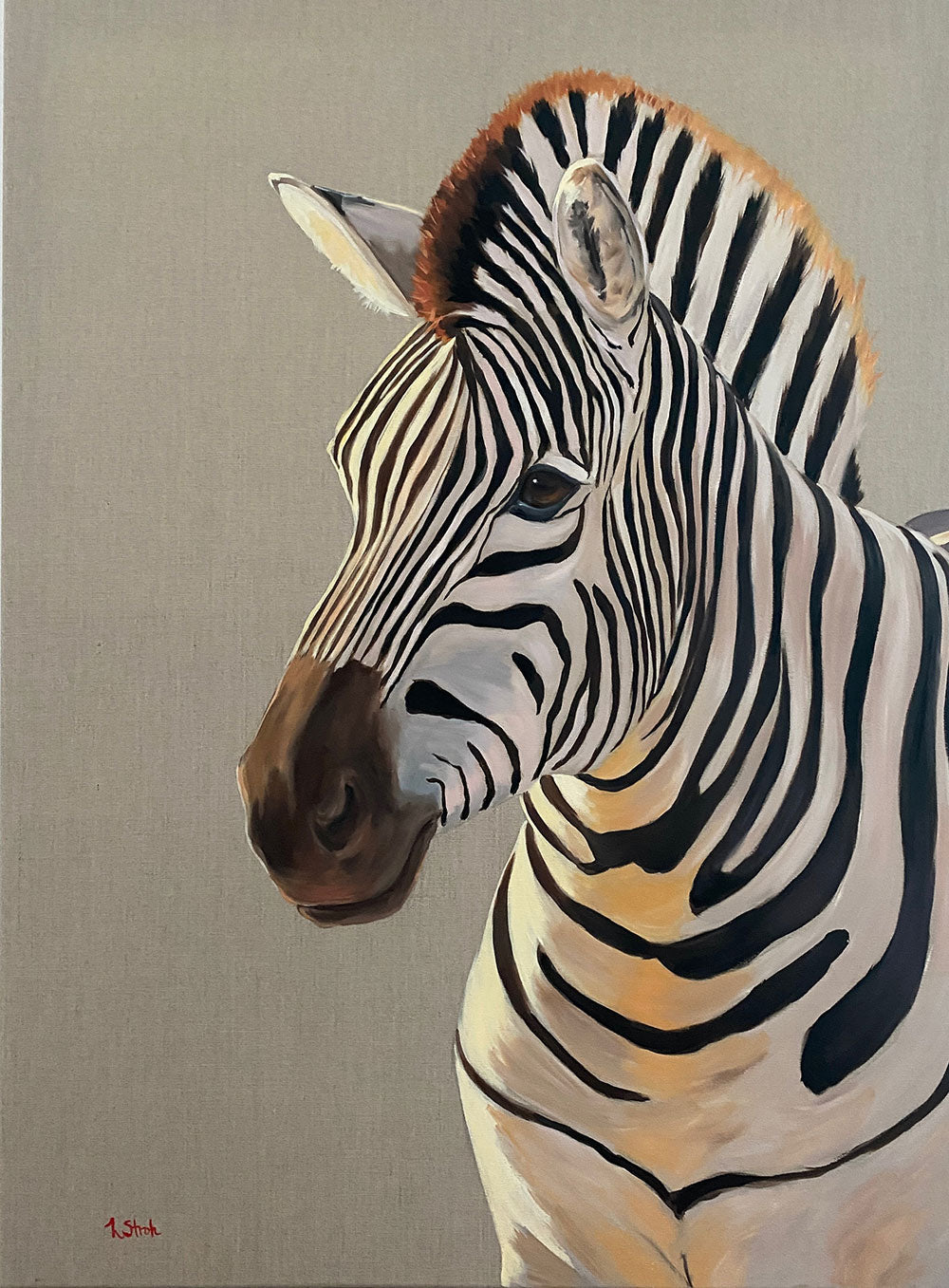 From The Zebra Collection by Weatherly Stroh, a striking Grevy's zebra head takes center stage, its sleek black-and-white stripes vividly illuminated by the warm rays of the sun. Set against a serene natural linen background.
Sunlit Zebra
40" x 30" oil on linen. Framed in a black wooden frame with a silver accent.
Overall dimensions: 46" x 36". Email Weatherly with any questions.
Share