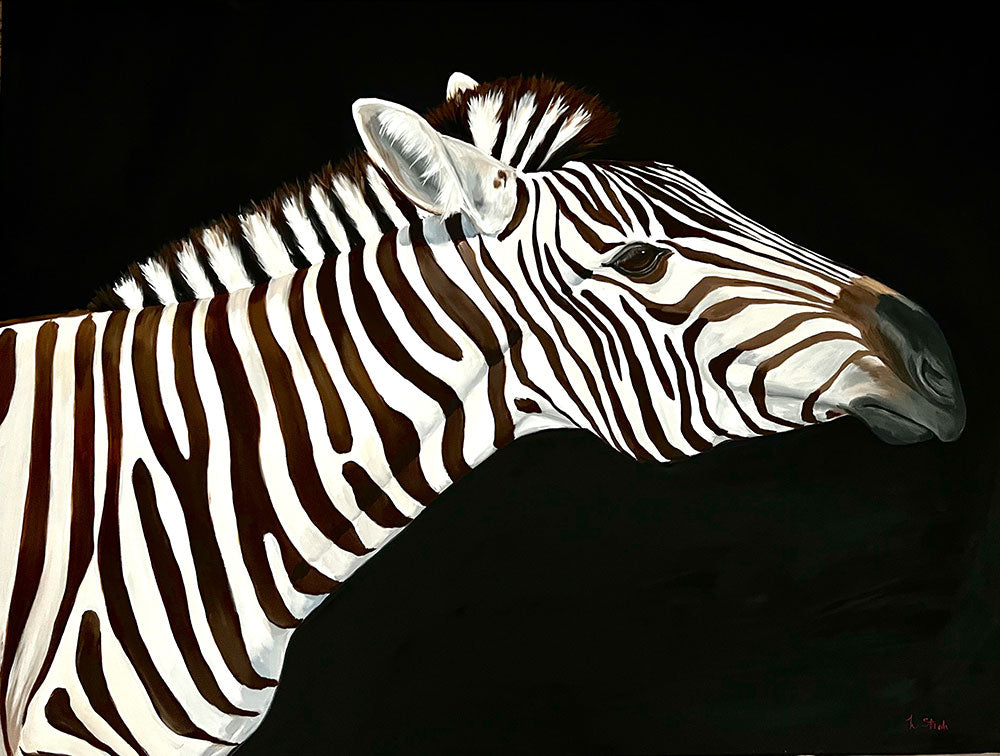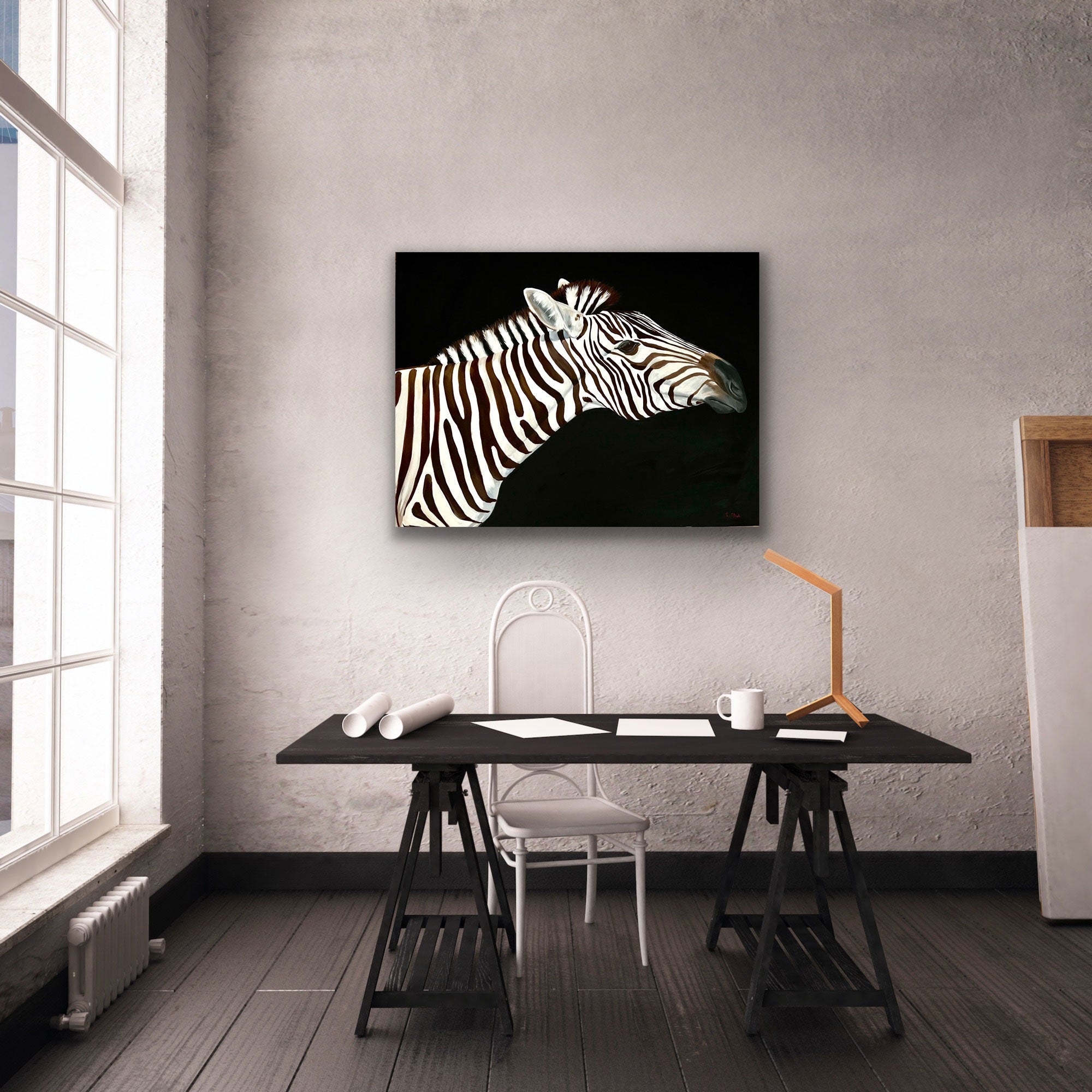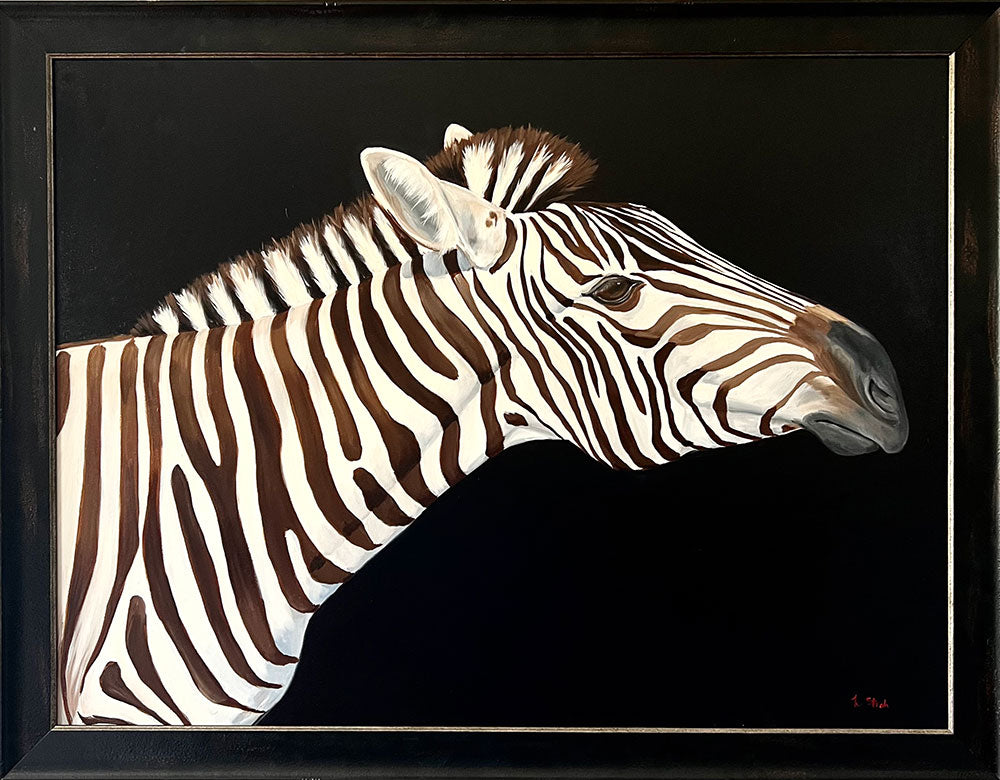 STRETCHING ZEBRA | 30 x 40
From The Zebra Collection by Weatherly Stroh, a striking zebra emerges from the darkness of the canvas, its elegant neck stretched gracefully forward, revealing a captivating portrait of strength and poise against the enigmatic backdrop.
Stretching Zebra
30" x 40" oil on linen. Framed in a black wooden frame with a silver accent.
Overall dimensions: 36" x 46". Email Weatherly with any questions.
Share