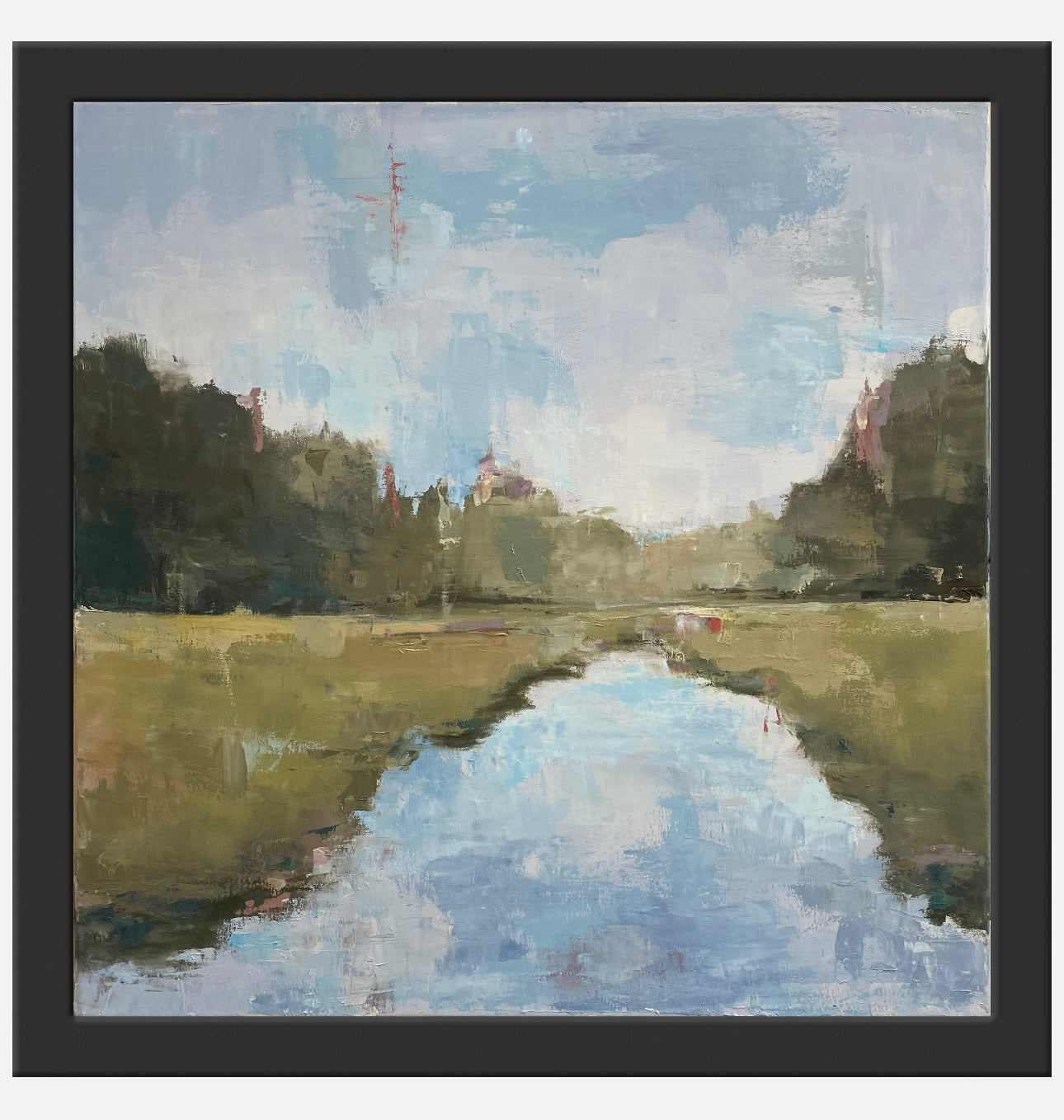 From The Landscape Collection by Weatherly Stroh, the soft morning light gently pierces through the mist, revealing the serene flow of the river.
River VIew
24" x 24" oil on linen. Framed in a black wooden frame with a silver accent.
Overall dimensions: 29" x 29". Email Weatherly with any questions.
Share