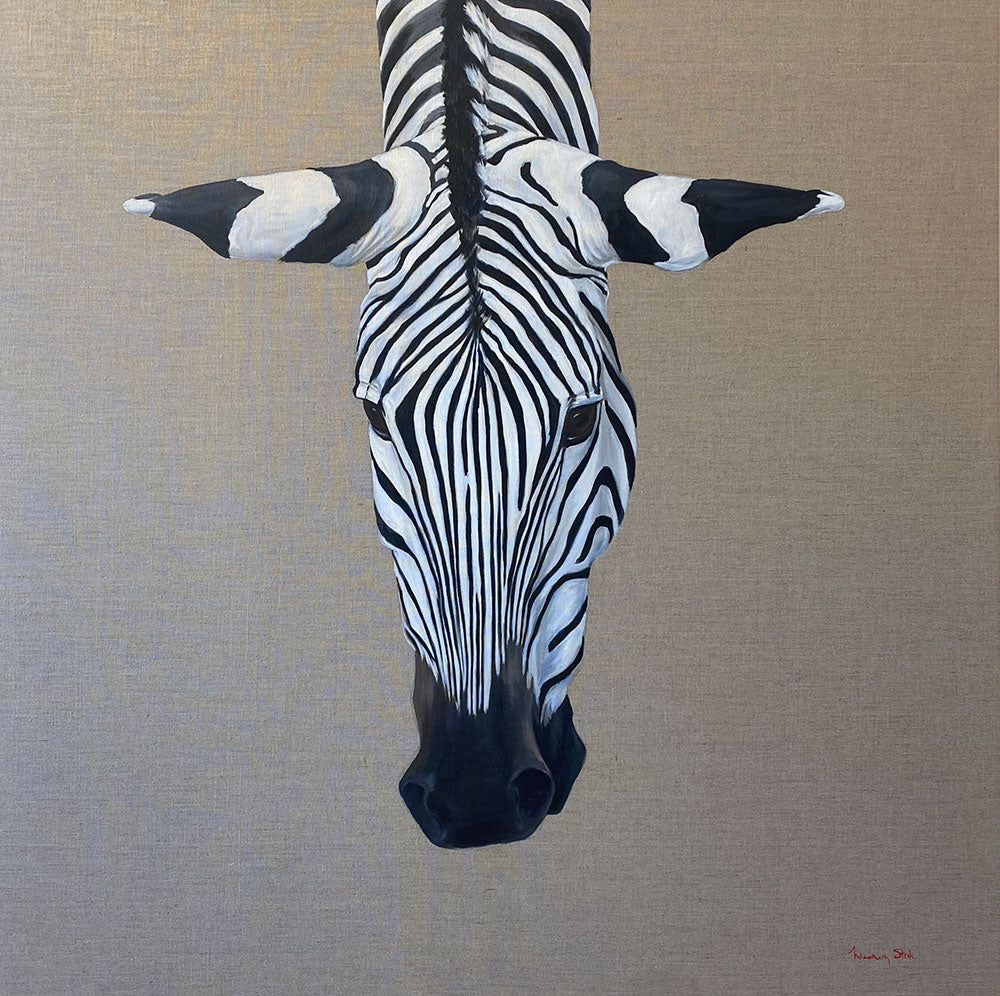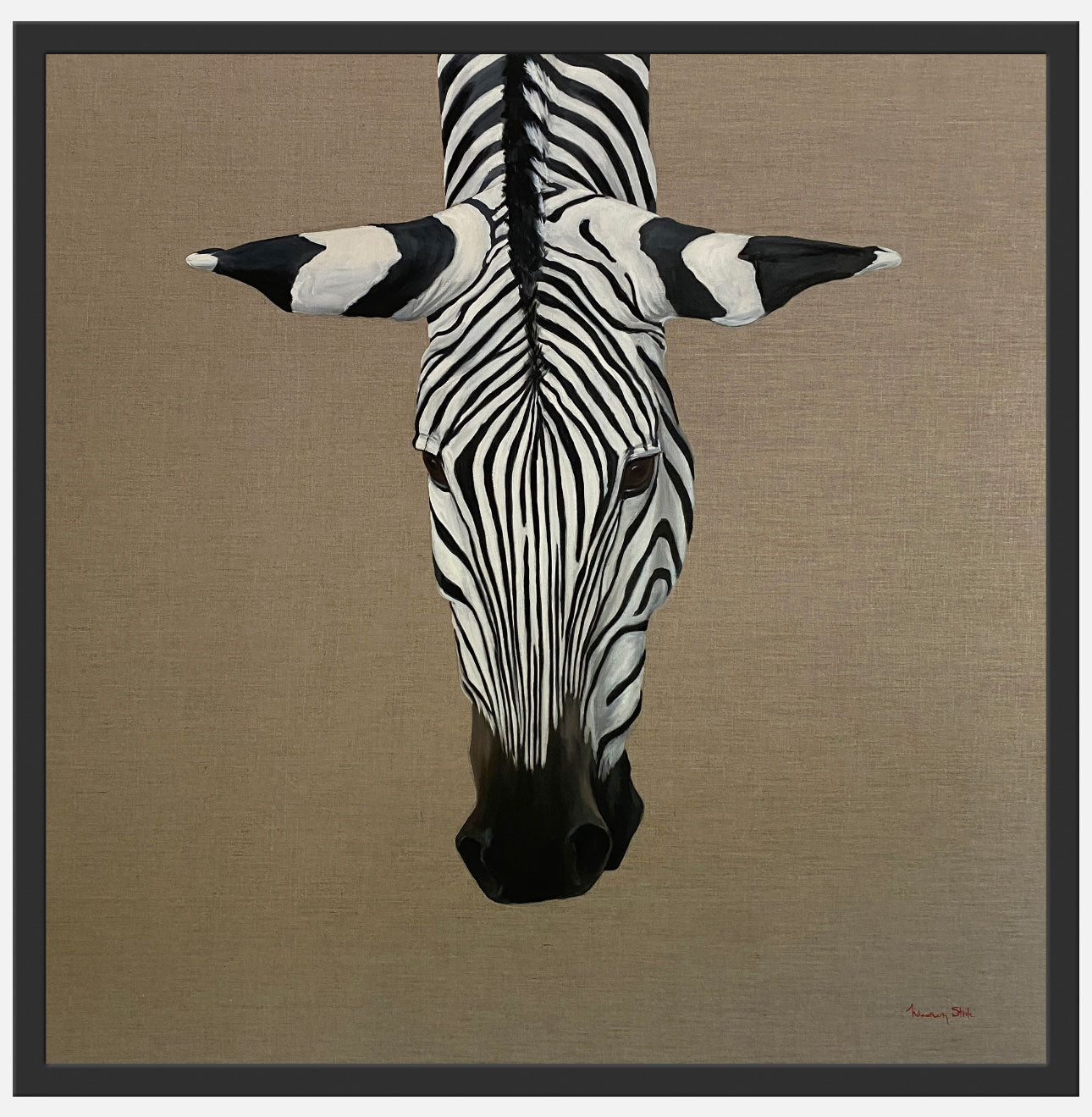 REACHING (LINEN) | 48 x 48
From The Zebra Collection by Weatherly Stroh, a magnificent zebra is depicted gracefully reaching down towards a tranquil water source or lush grass.
Reaching (Linen)
48" x 48" oil on linen. Framed in a black wooden frame with a silver accent.
Overal dimensions: 54" x 54". Email Weatherly with any questions.
Share