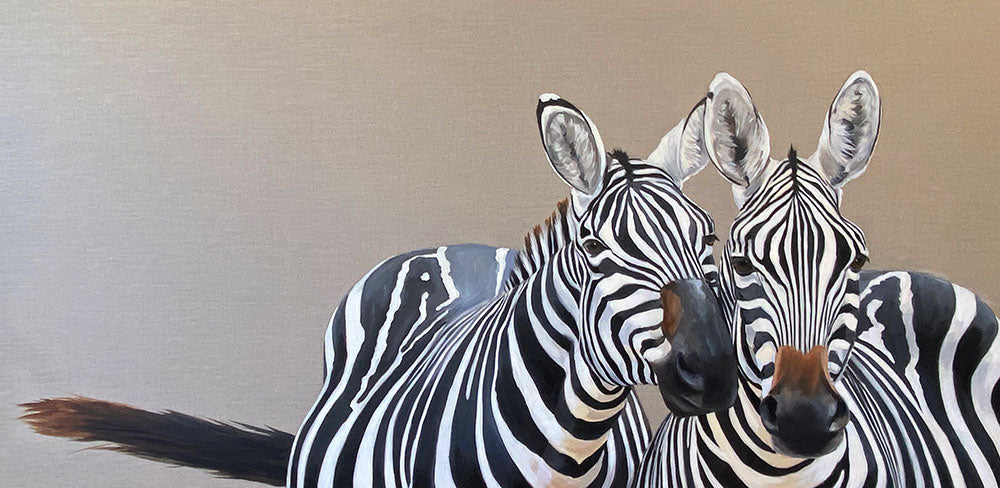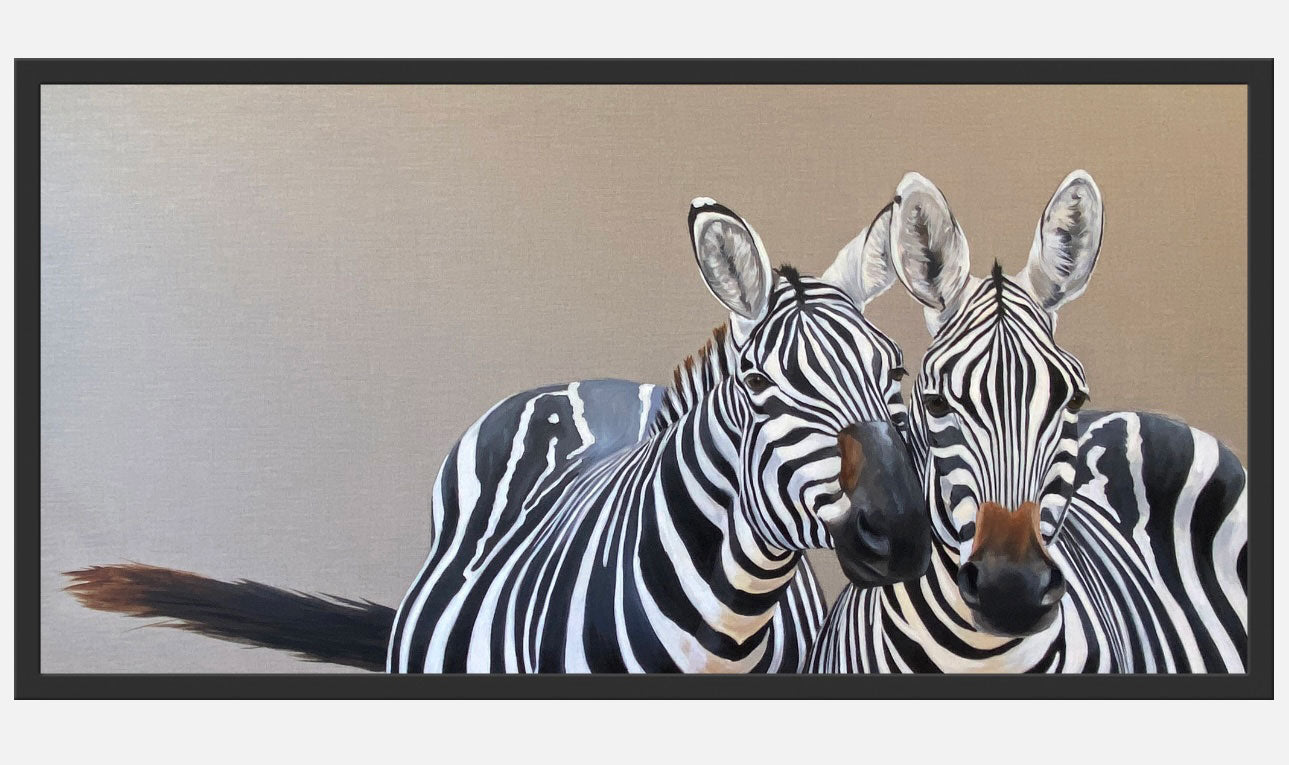 From The Zebra Collection by Weatherly Stroh, two zebras come to life on a linen canvas, their graceful forms captured in an intimate moment as they gently nuzzle their heads together, creating an enchanting display of natural affection and beauty.
Nuzzling
36" x 72" oil on linen. Framed in a black wooden frame with a silver accent.
Overall dimensions: 41" x 77". Email Weatherly with any questions.
Share