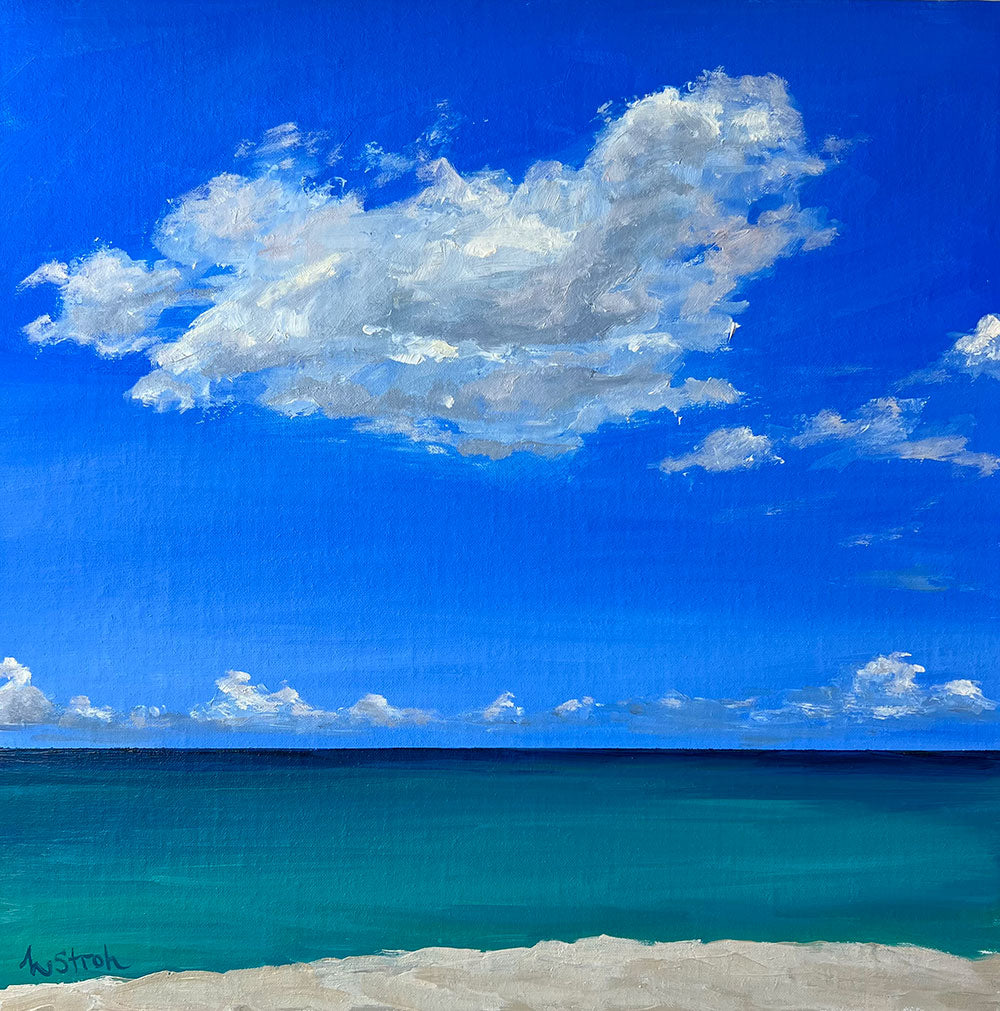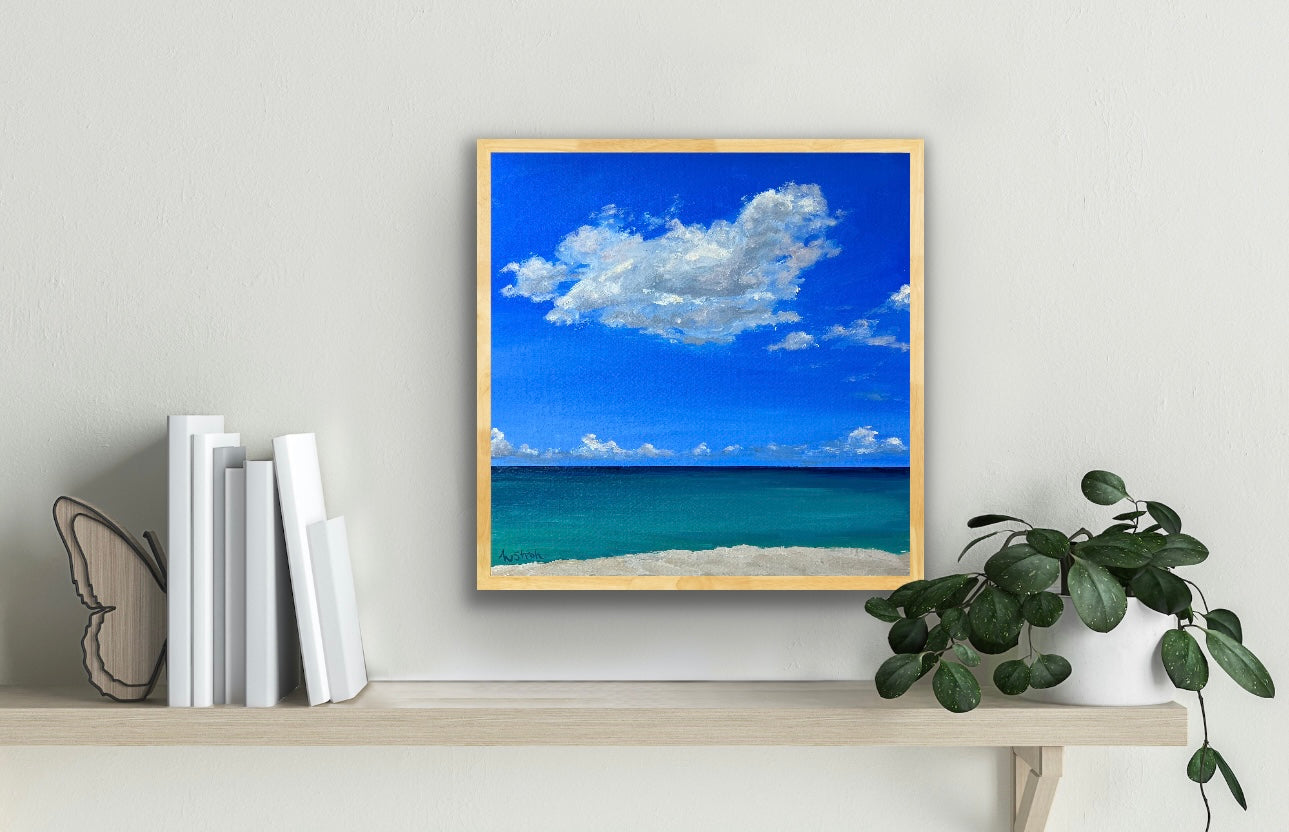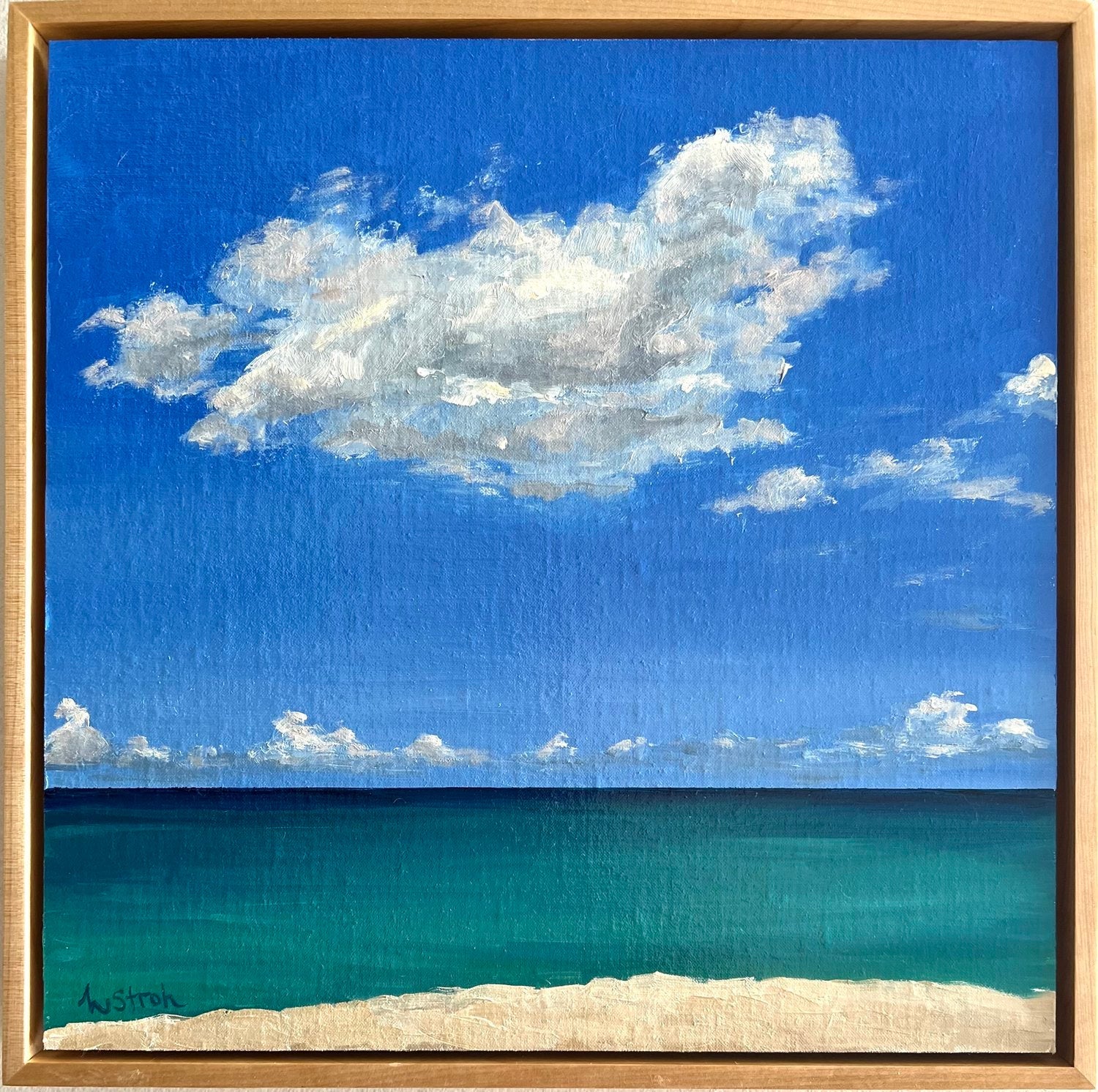 From The Landscape Collection by Weatherly Stroh, crystalline waters reflecting the vivid hues of the water and sky, evoking a sense of tranquility and serenity that transports viewers to a peaceful coastal haven.
Like Glass
12" x 12" oil on linen panel. Framed in a natural floating frame.
Overall dimensions: 13" x 13". Email Weatherly with any questions.
Share