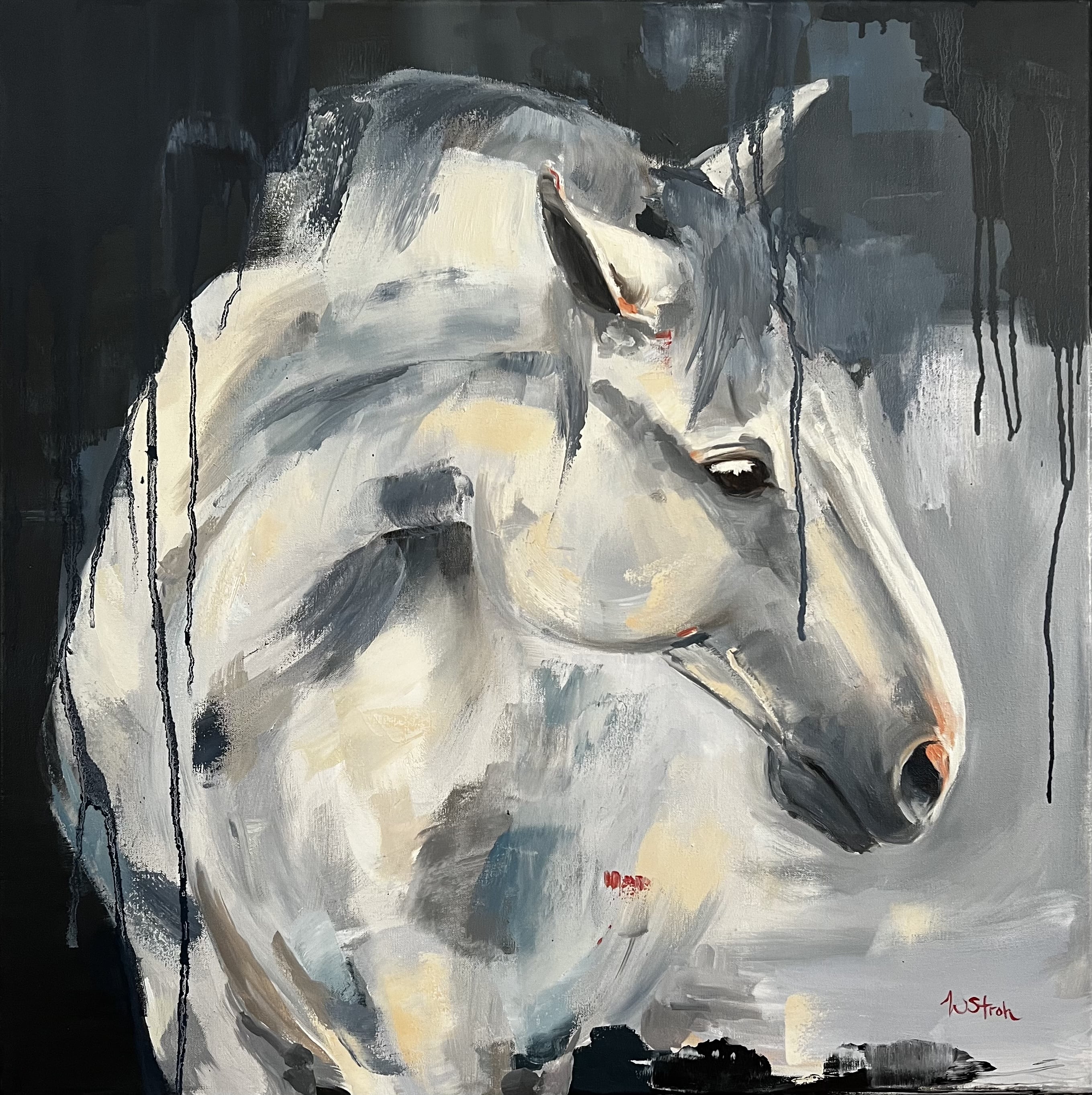 From The Horse Collection by Weatherly Stroh. capturing an awareness of a moment in time with a horse gracefully looking back.
Grace #3
24" x 24" unframed oil on linen panel. Framed in a black wooden frame with a silver sccent.
Overall dimensions: 30" x 30". Email Weatherly with any questions.
Share