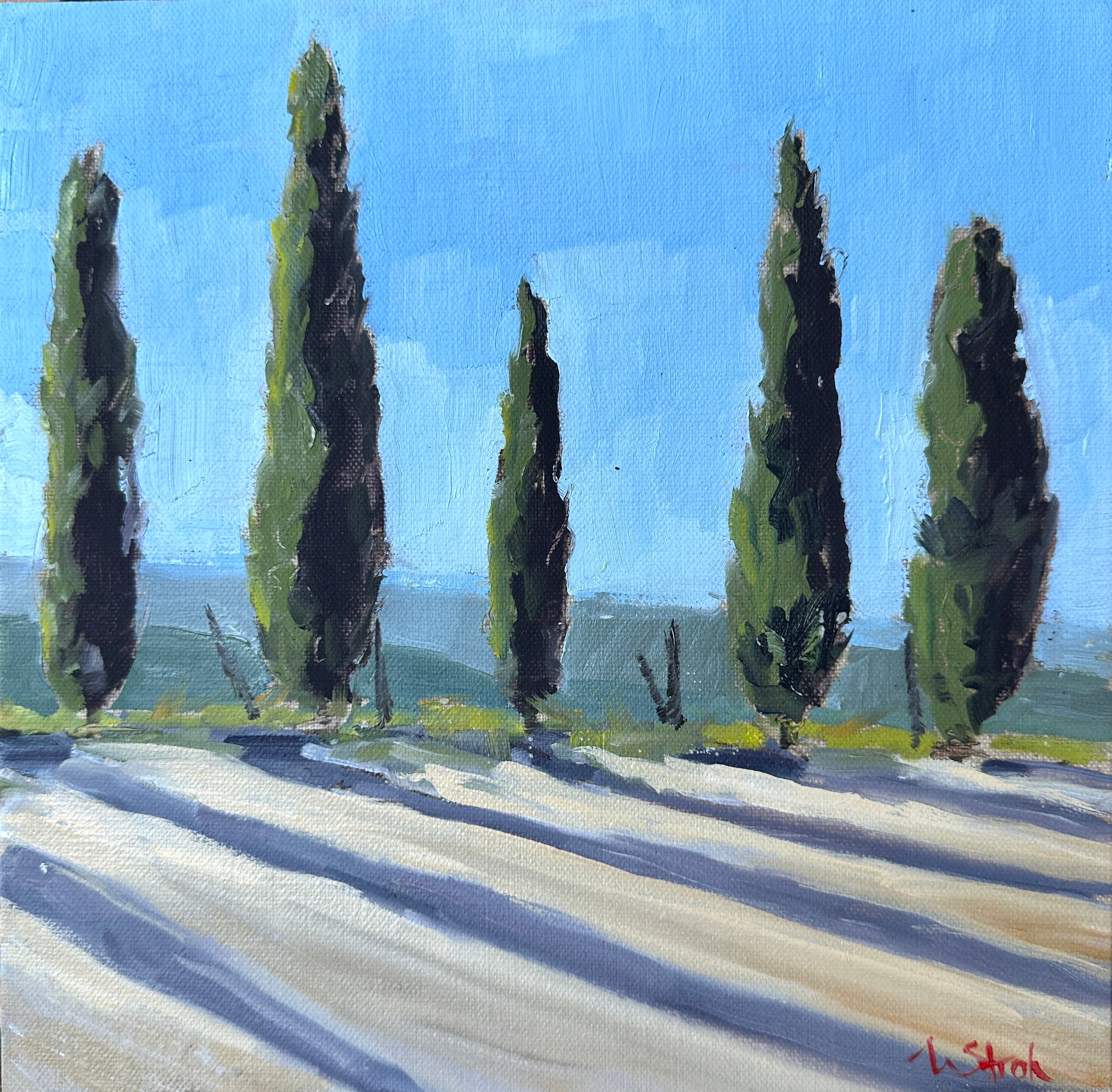 EVENING SHADOWS | 10 x 10
From The Italy Collection by Weatherly Stroh, painted on location "en plein air" in Tuscany, captures the essence of the charming Italian countryside.

Evening Shadows

10" x 10" oil on linen panel.

Framed in a black wooden frame with a silver accent. Overall dimensions: 15" x 15".

Share