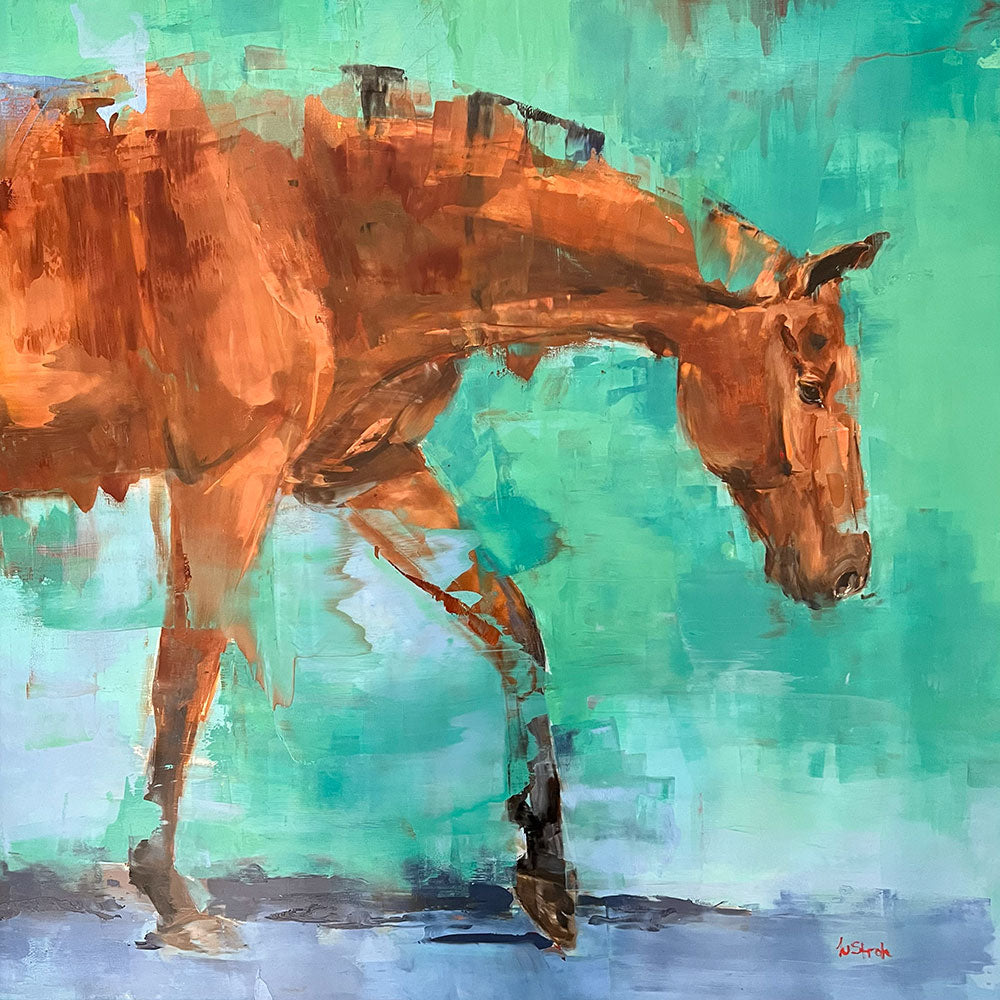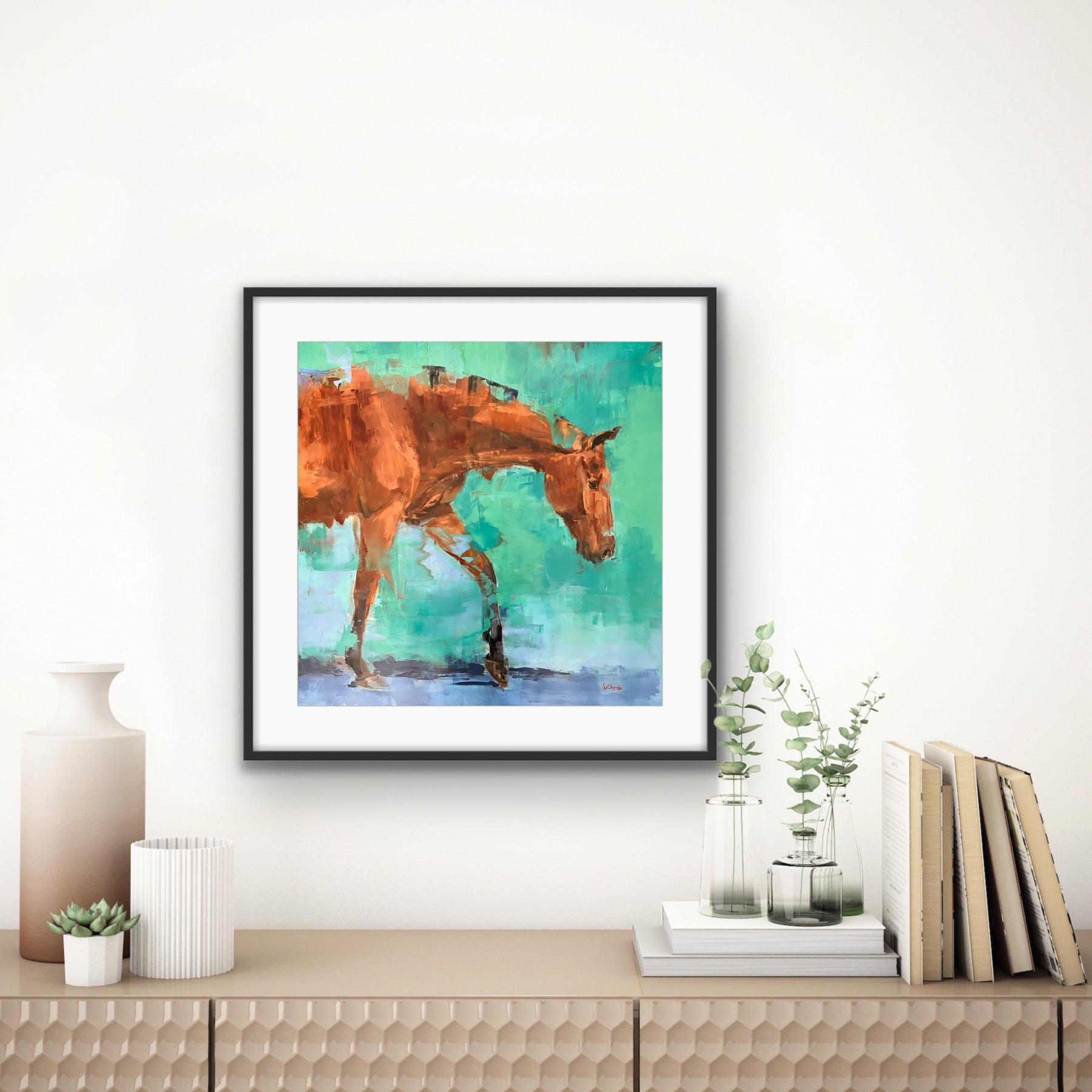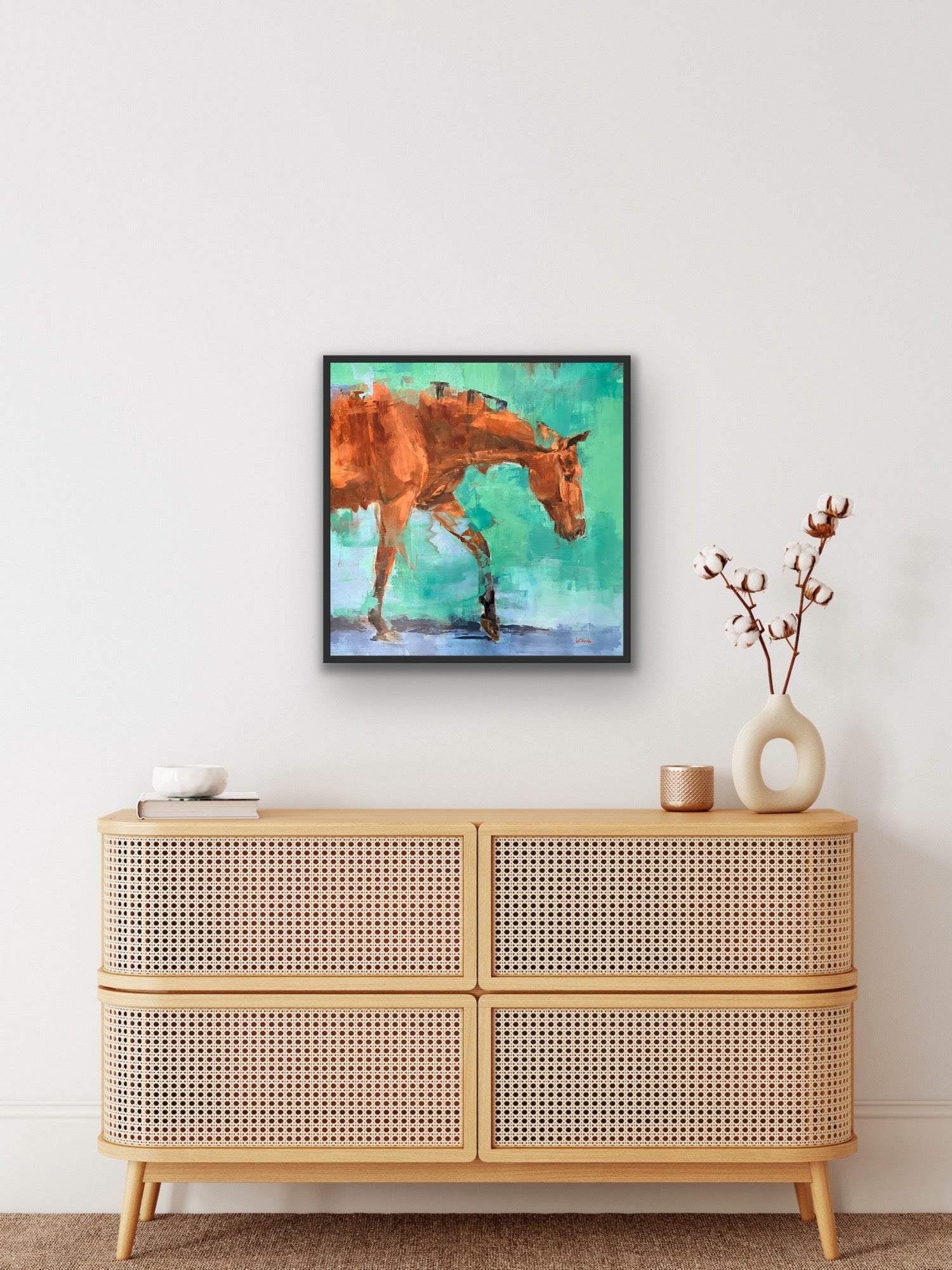 From The Horse Collection by Weatherly Stroh, a majestic horse is portrayed against a vibrant blue backdrop, its head gently lowered, emanating a sense of tranquil poise and regal presence.
Bay Walking
This print is available on Fine Art Paper or Stretched Canvas, unframed or framed.
Paper prints come with an added 1/2" white border and are available either framed with a 2" white mat or unframed. Custom frames have a contemporary black finish and come with UV-blocking anti-glare acrylic plexiglass, which protects against 91% of UV rays.
Canvas prints are available unframed and ready to hang or framed in black floating frames unless otherwise noted.
Email Weatherly with any questions.
Share